The Alcatraz platform delivers touchless AI access control, bringing superior physical security to hospitals and healthcare facilities—including added protection for critical areas like pharmacies and secure environments—while reducing the spread of germs.
Security in the healthcare industry needs to be a step above the rest to ensure hospitals and medical facilities have steadfast protection and sanitation. Alcatraz AI's healthcare facial access control monitors spaces while maintaining cleanliness. A touchless interface delivers exceptional physical security, including additional protection for critical areas like pharmacies while reducing the spread of pathogens. On top of that, the system features dual-factor authentication and integrates easily into existing security protocols, creating secure spaces for healthcare facilities.
Want to learn more about securing healthcare facilities? Get in touch.

Minimal contamination
Reduce touchpoints in healthcare facilities

Mask detection technology
Secure areas and limit germ spread with mask detection.
Rock-solid, seamless security
Protect private information and gather real-time alerts.
Healthcare Uses
Pharmacy and drug storage
Nuclear or radiological material storage
Patient authentication
Visitor authentication
Data center and security office access
PC / EMR access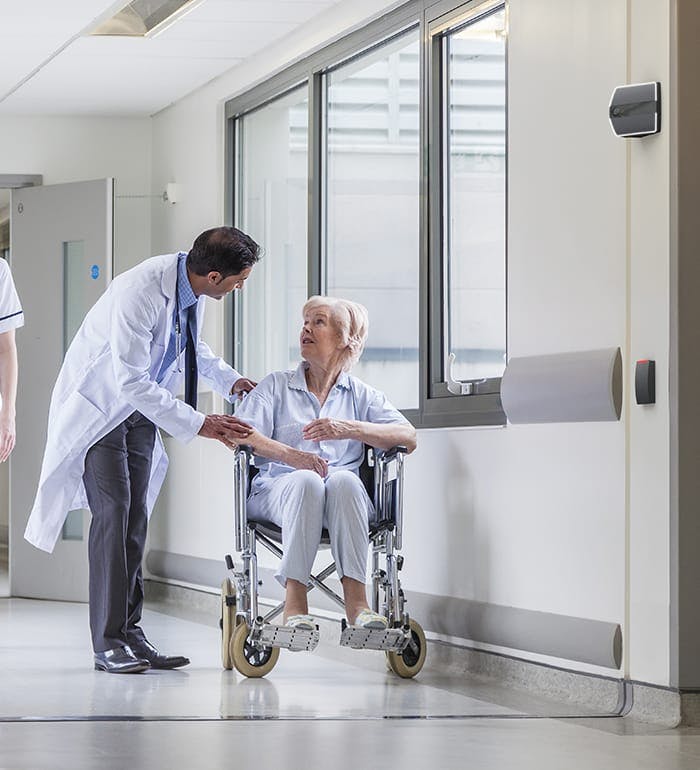 Security is incredibly important in the healthcare industry to protect patients, doctors, medicine, and confidential patient information. Keeping healthcare safe keeps people healthy. However, typical modern security is often riddled with touchpoints that are conducive to disease spread, which can be detrimental in a hospital environment. That's why Alcatraz AI's healthcare access system is completely contactless, with multiple 2D and 3D sensors to accurately assess users from a distance. By limiting surface exposure, the Rock limits germ spread and keeps healthcare both secure and as clean as possible. You shouldn't have to risk contamination to ensure proper protection.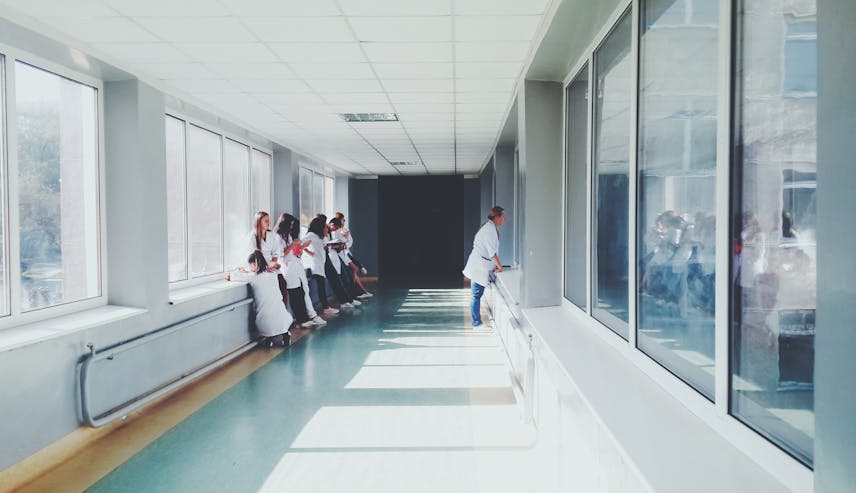 Mask Detection Technology
Facial recognition and facial authentication are two different things. Our AI healthcare face access control uses facial authentication, a protocol that ensures privacy and efficiency, as well as mask detection. Being able to enforce masks is more important than ever, so we've designed a security system that can do just that. If employees are required to wear masks, the Rock will immediately identify if the user is wearing one. If not, the facial authentication system will prevent any access to an area, ensuring masks stay on in their required areas.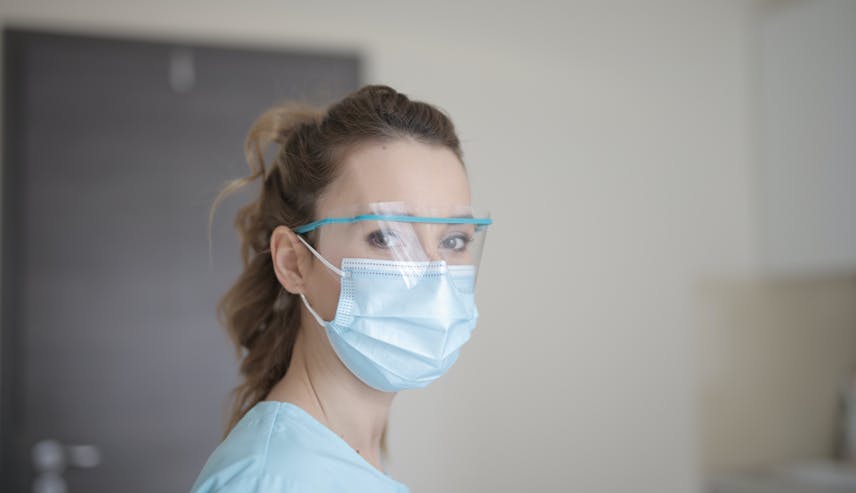 Rock-Solid, Seamless Security
Tamper-Proof Detection: The Rock actively backs up critical data while complying with all information privacy laws to keep what's important safe. Plus, you'll get real-time alerts of anything happening to the machine, so you can always be prepared.
Powerful Encryption: The Rock uses robust AI encryption that protects all local and cloud-based data from any interference attempts. Breaching your digital line of security will be a near-impossible task.
Smooth Integration: The Rock is compatible with other badge identifiers and security networks for easy incorporation and potential multi-factor authentication.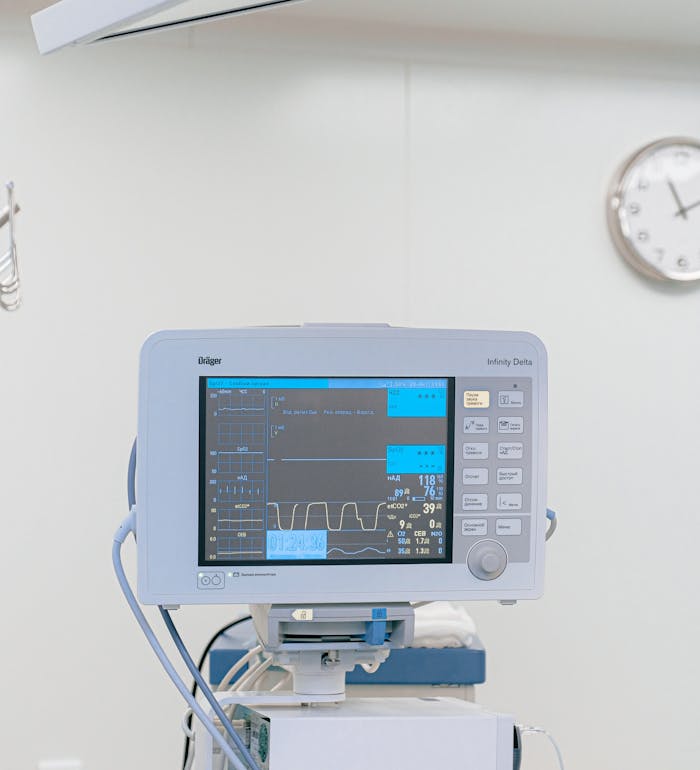 We have detailed resources pages and top-tier customer service to ensure you receive the state-of-the-art access control system your facility needs.